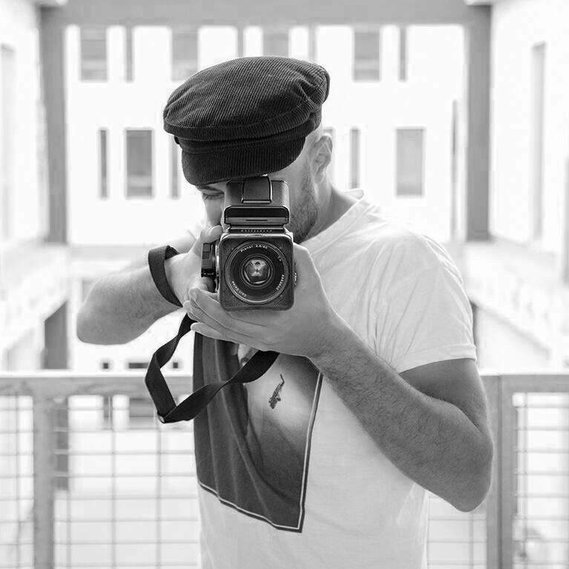 M'hammed Kilito (b. 1981, Lviv) is a documentary photographer based in Rabat, Morocco. His work focuses on capturing narratives that help understand the relationship between groups or individuals and their environments, by covering issues related to cultural identity, the sociology of work and climate change. He is represented internationally by the photo agency VII.
In 2021, Kilito joined the VII Photo Agency as part of the VII Mentor Program, he is as well selected by Ateliers Medicis and the Centre national des arts plastiques (Cnap), to take part in the French national photographic commission: "Regards du Grand Paris" and was designated as north African regional coordinator for the 2022 World Press Photo Contest.
In 2020, Kilito was chosen by the British Journal of Photography among the 18 best emerging photographers from across the globe to watch, was the winner of 6x6 Global Talent by World Press Photo, became a National Geographic Explorer, received The Photography Prize of the Fondation des Treilles and won CAP Prize, the Prize for The Contemporary African Photography. This same year, he co-founded KOZ, a collective of four Moroccan visual artists working on long-term projects and sharing a passion for storytelling.
He is an alumnus of the 2019 edition of the Eddie Adams Workshop in New York where he earned a National Geographic Award. In 2018, Kilito was part of the Arab Documentary Photography Program, a joint program by Magnum Foundation, Arab Fund for Art and Culture (AFAC), and Prince Claus Fund during which he worked on his ongoing project Portrait of a generation questioning the realities of Moroccan youth. In 2016, he received a grant from the Ministry of Culture of the Kingdom of Morocco and started photographing the series Destiny about the relationship between work and social determinism which was exhibited at PhotoESPAÑA Festival (Madrid), the French Institute (Rabat), Addis Foto Festival (Addis Ababa), Revela'T Festival (Barcelona) and The Africa Institute (Sharjah).
His work has been shown at festivals and venues including Sharjah Art Foundation (Sharjah), 1:54 Art Fair (Paris), Tate Modern (London), National Museum of Photography (Rabat), Beirut Image Festival (Beirut), Photo Vogue Festival (Milan), Helsinki Photo Festival (Helsinki) and Breda Photo Festival (Breda) amidst others. His photographs have been featured in magazines and newspapers such as The Washington Post, The Wall Street Journal, The British Journal of Photography, Vogue Italia, L'Express, VICE Arabia and El Pais.
Kilito holds a Master of Arts in Political Science from Ottawa University and a Bachelor of Arts in Political Science from the University of Montreal.